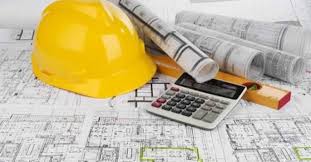 Six Month Review
The first six months of  2017 have been hectic at Lethaby & Cook with the permanent recruitment aspect of the business really gaining momentum.
Of course, for Paul Cook, after 21 years at Thomas Telford, the permanent sector is second nature, whilst for Bob Lethaby, it has been very rewarding growing the M&E permanent sector further.
What is apparent, is that Bob and Paul's combined experience spanning 50 years, offers L&C the ability to present our clients and candidates with a mature, independent, and personal service that is unique in the industries we represent.
The success we have had with regards to several permanent placements  whilst maintaining our contract division, is testimony to the fact that we are offering a discreet and professional service that suits our clients and candidates in equal measure.
Of course, with political upheaval and our removal from the European Union, we all face uncertain times but perhaps new and exciting challenges within our relative industries.
Whatever the case may be, we are looking forward to the rest of 2017, presumably without another referendum or election, although nothing is certain.
So, if you are a candidate or a client in our sectors, please talk to us with your requirements and we will ensure a service that is refreshing in its integrity and ingenuity.
Mechanical & Electrical
Civil & Structurural